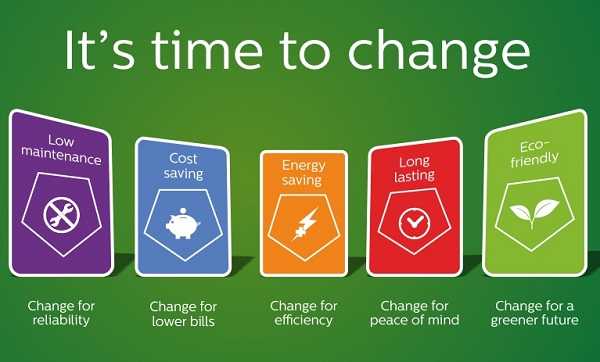 LED lighting has completely changed the lighting game. Not only do LED lights use 90% less energy than halogen or fluorescent lighting, but it has a lifecycle 20 times longer as well. LED also produces a better-quality light as it reduces unwanted colors and shadows. But replacing lighting fixtures is expensive, so where do you begin? The answer is LED Retrofit Upgrade Kits. No need to replace the entire lighting fixture, just replace the light source at a fraction of the cost.
The benefits of installing a LED Retrofit Kit include energy savings, reduction in recurring maintenance costs and improved lighting quality. The savings that you will see with a LED solution are so great that you can even finance the replacement of your outdated lighting with the energy savings. Because LED light has a much longer lifecycle, there are less needs for replacement bulbs which saves time and money. You can expect a much better lighting quality with LED as it is very close to natural light.
The benefits of retrofitting also extend to your taxes, as commercial and residential property owners may qualify for tax incentives on retrofitting projects. There are also savings possibilities up to $0.60 per square foot lighting updates.
The installation of LED Retrofit Kits is relatively easy, and can be done in a few minutes. By utilizing LED upgrade kits, you are maintaining the quality of the existing fixture while upgrading the lighting system. Retrofitting can be done for parking lots, exterior lighting, parking garages, sports facilities, schools, offices and so many other areas.
Reflective Concepts manufactures LED Retrofit upgrade kits to replace outdated lighting. Our UL approved kits come with removable lamps, allowing for an even longer lifecycle than others. Let RCI assist you to upgrade your existing light fixtures, and experience the improvements and benefits that occur. Contact Reflective Concepts today to learn how to get your project started.